Quelques petites nouveautés concernant des groupes déjà chroniqués et/ou interviewés dans ces pages (Noein, A.I.(d), The Amenta, My Own Private Alaska), et un petit cadeau spécial rien que pour vous, accrochez-vous, c'est du lourd.
Je commence comme il se doit par mes petits chouchous de la région Rouennaise :
Noein a remporté le tremplin Metallian
, ce qui les propulse sur scène au Wacken Open Air cet été.
Regardez ça
, c'est pas beau ?
A.I.(d)
a sorti un nouveau titre, nommé "
I've Never Lived Closer To Danger, But I've Never Felt Safer
". Miam miam, la preuve en musique :
Si vous avez raté "
V01D
" de
The Amenta
, cette messe noire étrange est encore et toujours disponible (y compris sur Mediafire ou Fileserve pour les plus malhonnêtes d'entre vous, sans vouloir vous y inciter -- mais vous pouvez l'acheter à des prix très bas...).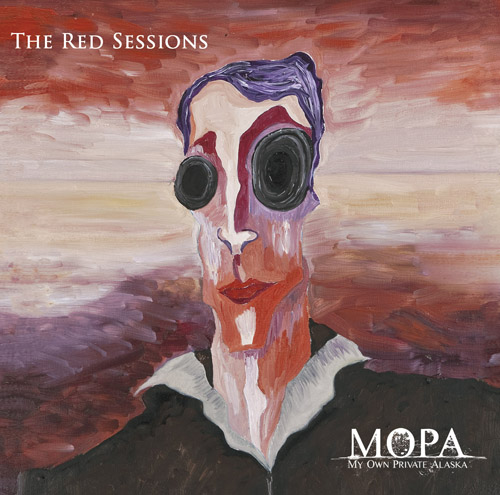 My Own Private Alaska
a sorti le mois dernier un nouvel album, "
The Red Sessions
", qui propose une approche "acoustique" de leur style de musique : rythmes de batterie quelque peu apaisés, beaucoup de chant clair... On aime ou on n'aime pas. Cet album ne me réconcilie toujours pas avec la carrière studio de
MOPA
, mais je me disais que je pourrais au moins en parler.
Last but not least, le monument musical de la décennie vient de naître : veuillez accueillir
Design the Skyline
, de la musique nouvelle génération, mélange audacieux de deathcore virulent et de house à chant vocodé, le nouveau groupe vegan-hardcore-bloody-emo à mèches qui va plus loin qu'Attack Attack n'a jamais osé aller. Regardez, écoutez, et pleurez.